Hello Guys, hello les gens !!
Avec du retard voici enfin l'arrivage de la très belle semaine dernière avec beaucoup de sorties évidemment et quelques très gros titres mais aussi pas mal de petites pépites  🙂
De Back To The Future Time Train à X-Men Blue en passant par Flash, Detective Comics, Coda, Death of Love, Fix, Hal Jordan and the Green Lantern Corps, I Hate Fairyland, Immortal Men, Man of Steel, Mister Miracle, Oblivion Song, Old Man Logan, Spider-Man Deadpool ou encore Star Wars évidemment 🙂
Côté #1 ça va taper puisque The Magic Order #1 est dans la place et qu'il est accompagné par les Batman Prelude to the Wedding Batgirl vs Riddler #1, Deadpool Assassin #1, Hawkman #1, Marvel Two-In-One Annual #1, Plastic Man #1, Proxima Centauri #1, Thor #1, le très intrigant et alléchant Weatherman #1 et enfin un titre plutôt très surprenant puisque The Weeknd nous propose avec Marvel l'histoire de son Starboy !
Côté TP & Reliés là aussi ça envoie avec  Atomic Robo & The Spectre of Tomorrow TP, Cloud Hotel TP qui a l'air assez incroyable et que nous sommes très pressés de découvrir, DC Young Animal Milk War TP, Flash TP vol 06, Grass Kings HC Vol 02, It Will all Hurt TP, le 4ème TP de Lady Mechanika, My Little Pony Cutie Re-Mark TP, Slots TP Vol 01 et le Wonder Woman Conan en Hard Cover !
Côté Manga en Version Anglaise vous pourrez découvrir Sword Princess Amaltea GN Vol 01.
Pour le reste et votre liste complète c'est maintenant c'est juste ici :
30 DAYS OF NIGHT #6 (OF 6)
ADVENTURE TIME COMICS #24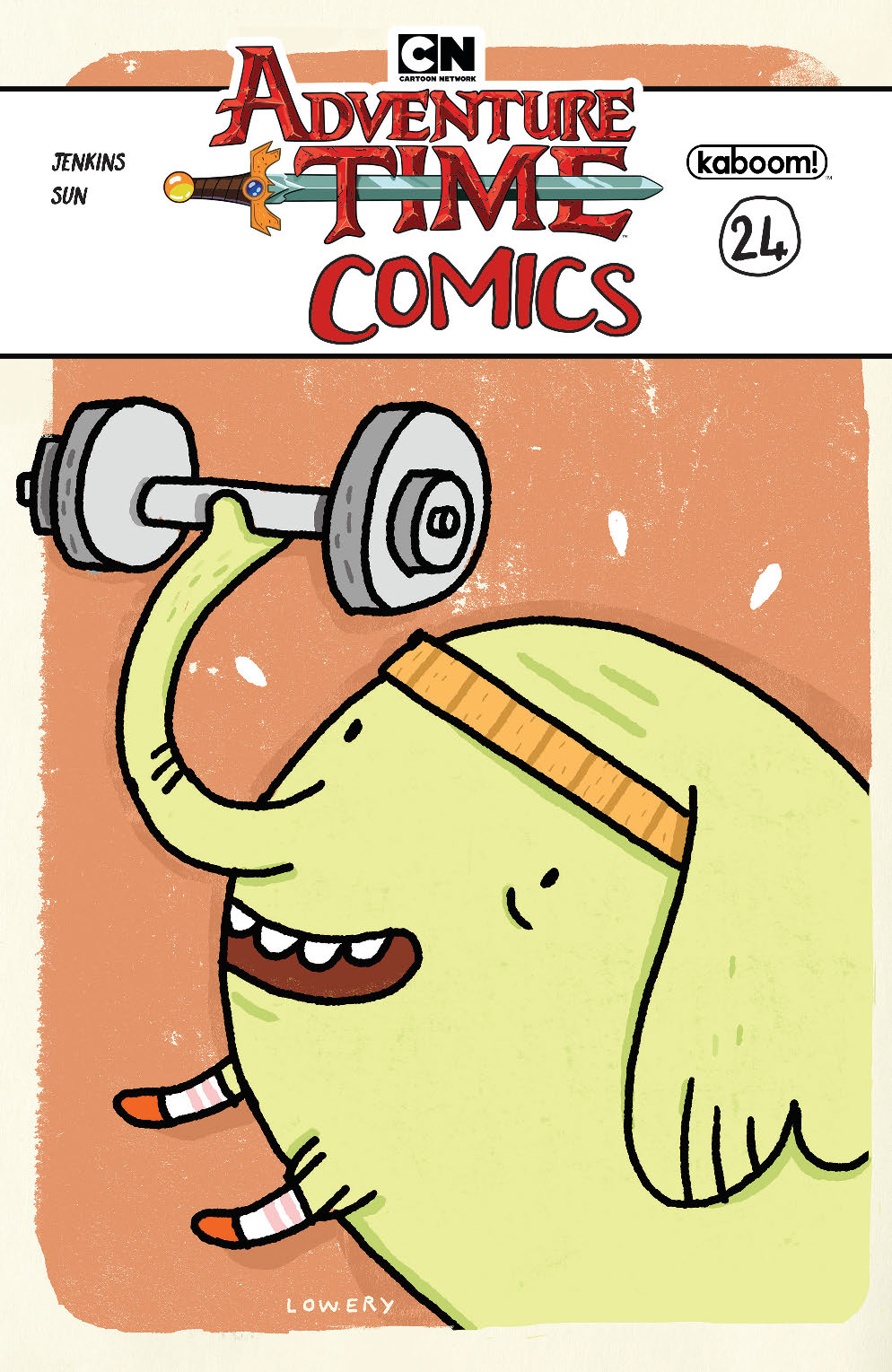 ATOMIC ROBO & THE SPECTRE OF TOMORROW TP BABYTEETH TP VOL 02
BACK TO THE FUTURE TIME TRAIN #6
BALLAD OF SANG #4 (OF 5)
BATMAN PRELUDE TO THE WEDDING BATGIRL VS RIDDLER #1
BEAUTY TP VOL 04
BLOODSHOT SALVATION #10
BPRD DEVIL YOU KNOW #7
CLOUD HOTEL TP
Remco knows he is special. He was chosen. God took a shine to him, after a bright light in a clear northern sky brought Remco to the incredible Cloud Hotel, a wondrous place that he never wants to leave. But Remco has outstayed his welcome… and it's time to check out.
LA Times Book Prize finalist Julian Hanshaw (Tim Ginger) returns with another feast of visual imagination and emotional intensity that will haunt readers' dreams long after the book is closed.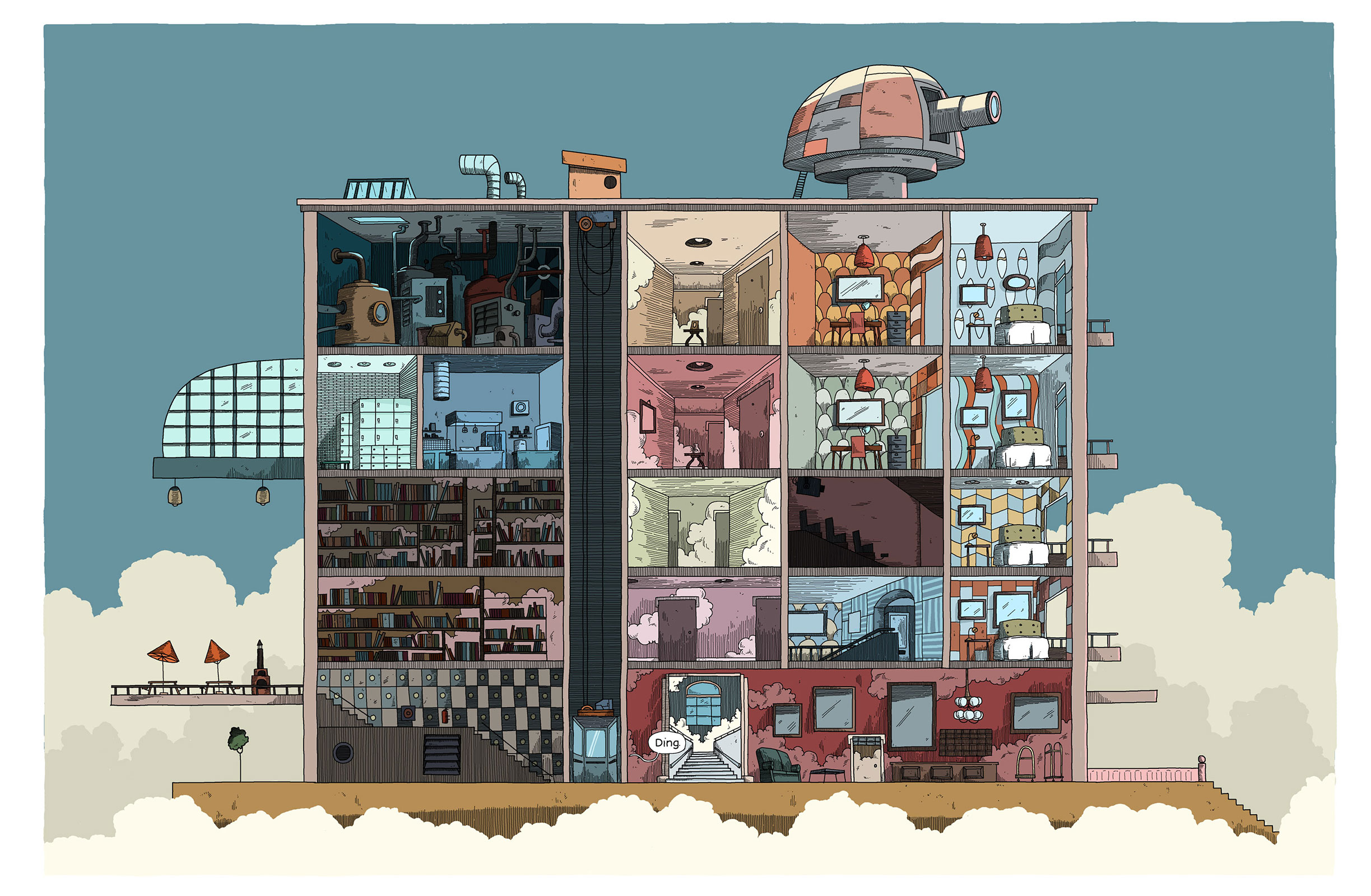 CODA #2 (OF 12)
DC YOUNG ANIMAL MILK WARS TP
DEADPOOL ASSASSIN #1 (OF 6)
DEATH OF LOVE #5 (OF 5)
DEJA THORIS #5
DETECTIVE COMICS #982
DOCTOR STAR AND THE KINGDOM OF LOST TOMORROWS #4
DOMINO #3
FIX #12
FLASH #48
FLASH TP VOL 06 COLD PLAY IN HELL
GRASS KINGS HC VOL 02
HAL JORDAN AND THE GREEN LANTERN CORPS #46
HAWKMAN #1
HUNT FOR WOLVERINE ADAMENTIUM AGENDA #2 (OF 4)
I HATE FAIRYLAND #19
IMMORTAL MEN #3
INFINITY COUNTDOWN DARKHAWK #2 (OF 4)
IT WILL ALL HURT TP
KICK-ASS #5
LADY MECHANIKA TP VOL 04 CLOCKWORK ASSASSIN
LARKS KILLER #7
MAGE HERO DENIED #9 (OF 15)
MAGIC ORDER #1 (OF 6)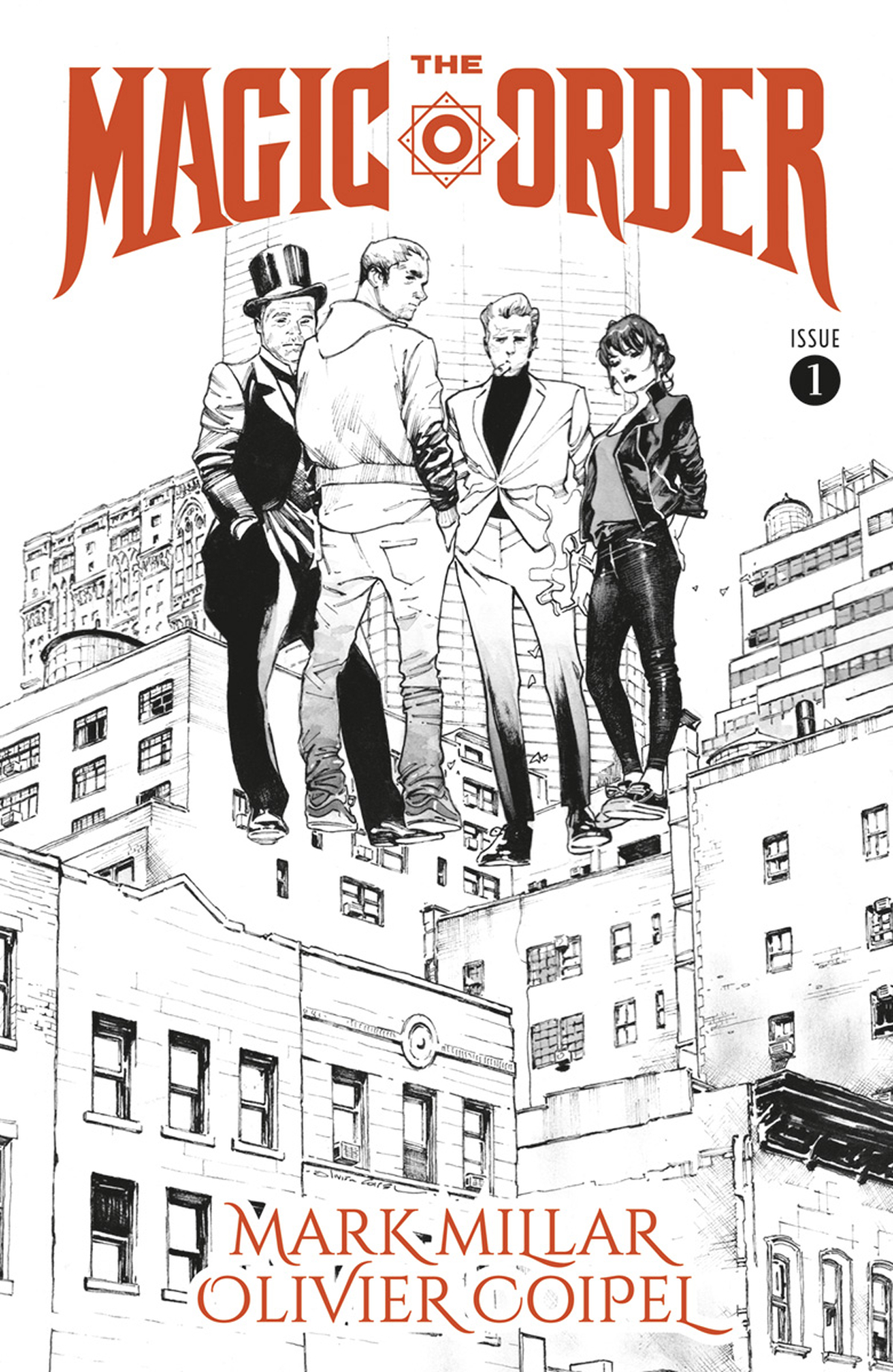 MAN OF STEEL #3 (OF 6)
MARVEL TWO-IN-ONE ANNUAL 1
MECH CADET YU #9
MISTER MIRACLE #9 (OF 12)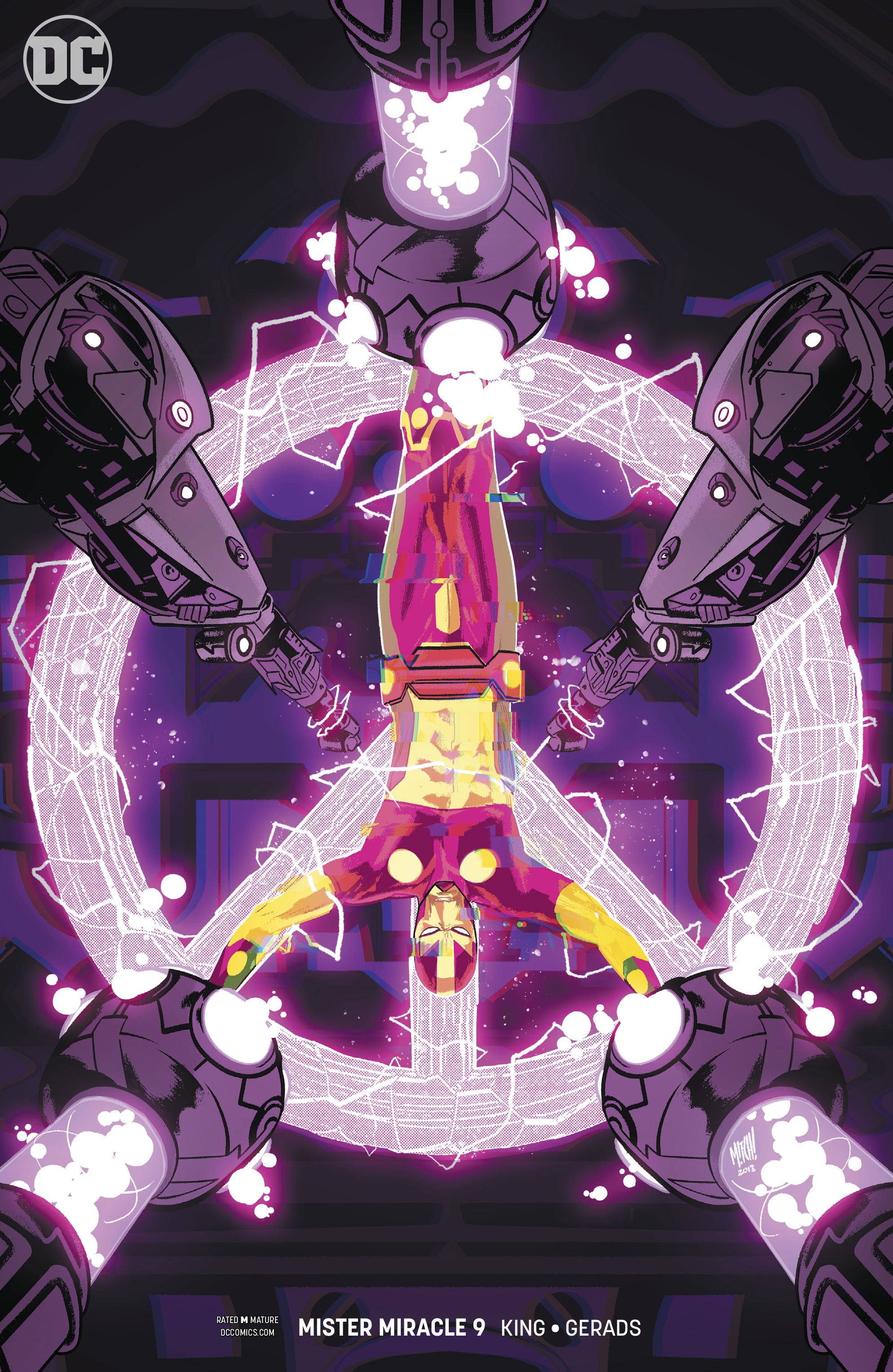 MY LITTLE PONY CUTIE RE-MARK TP NEW MUTANT DEAD SOULS #4 (OF 6)
OBLIVION SONG BY KIRKMAN & DE FELICI #4
OLD MAN LOGAN #41
PETER PARKER SPECTACULAR SPIDER-MAN #305
PLASTIC MAN #1 (OF 6)
PROXIMA CENTAURI #1 (OF 6)
« PROXIMA CENTAURI, » Part One 4.243 light-years from Earth, the teenage wizard adventurer Sherwood Breadcoat is stuck in the confounding spectral zone on the manufactured dimensional sphere, Proxima Centauri, looking for escape and a way back to his brother while dealing with his confusing emotions, alien creatures, and all sorts of unknown, fantastic dangers. In this issue The Scientist H. Duke sends Sherwood on a salvage mission and gives counsel to the troubled boy in his charge. PROXIMA CENTAURI will be six issues of PSYCHEDELIC SCIENCE FANTASY ACTION COMIC BOOK DRAMA starring Sherwood Breadcoat, « The Scientist » Duke Herzog, Dr. EXT the Time Traveler, the ghost M. Parasol, Shakey the Space Wizard, and Dhog Dahog.
PUNISHER #226
RED HOOD AND THE OUTLAWS #23
SCOOBY APOCALYPSE #26
SHIELD BY HICKMAN AND WEAVER #6 (OF 6)
SIDEWAYS #5
SLOTS TP VOL 01
SPIDER-MAN DEADPOOL #34
SPONGEBOB COMICS #81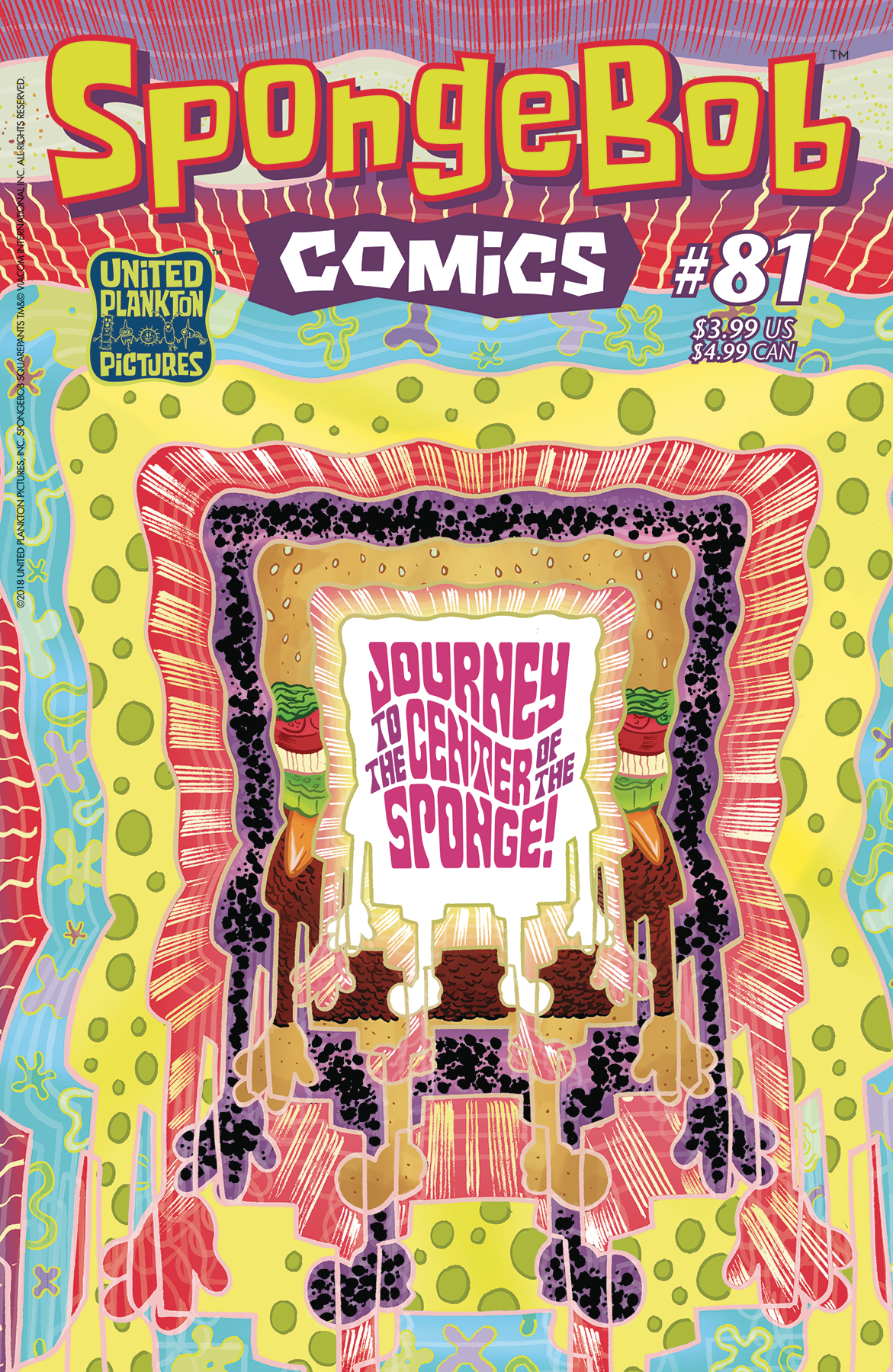 STAR WARS DARTH VADER #17
STAR WARS THRAWN #5 (OF 6)
SUICIDE SQUAD #43
SWORD PRINCESS AMALTEA MANGA GN VOL 01 THOR #1
TITANS SPECIAL #1
TMNT ONGOING #83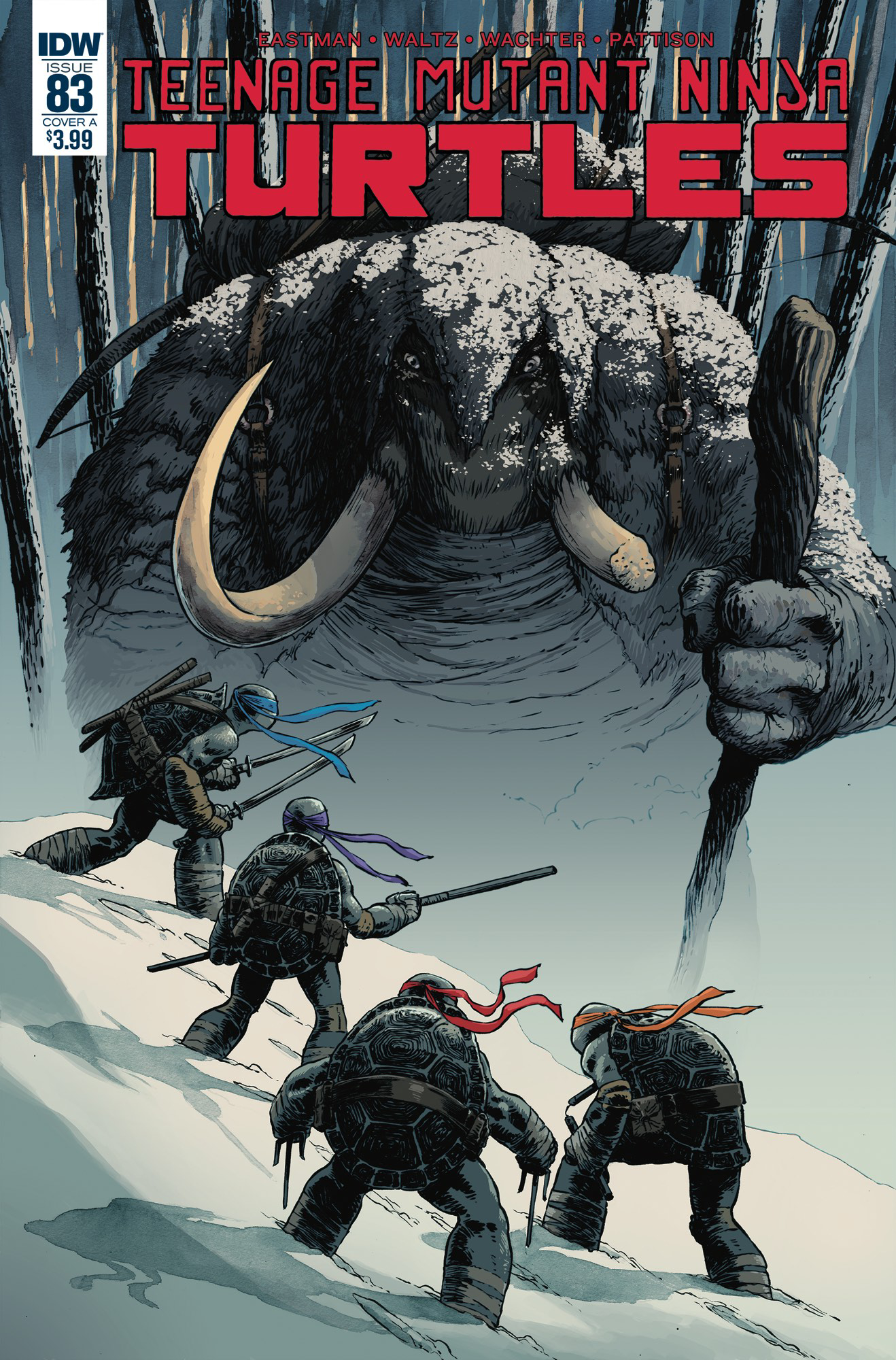 TOMB RAIDER INFERNO #1 (OF 4)
VENOM #2
WEATHERMAN #1  Peut-être le vrai titre immanquable de la semaine…
Nathan Bright had it all: an awesome girlfriend, a kickass dog, and a job as the number one weatherman on terraformed Mars. But when he's accused of carrying out the worst terrorist attack in human history—an event that wiped out nearly the entire population of Earth—Nathan becomes the most wanted man alive and a target of a manhunt that spans the galaxy. But is Nathan truly responsible for such a horrific crime? And why can't he remember? Writer JODY LEHEUP (SHIRTLESS BEAR-FIGHTER!), artist NATHAN FOX (DMZ, HAUNT, Dark Reign: Zodiac), and colorist DAVE STEWART (Hellboy, RUMBLE) present a full-throttle, widescreen science fiction epic about the damage we do in the name of justice and what it truly means to be redeemed…You don't want to miss THE WEATHERMAN!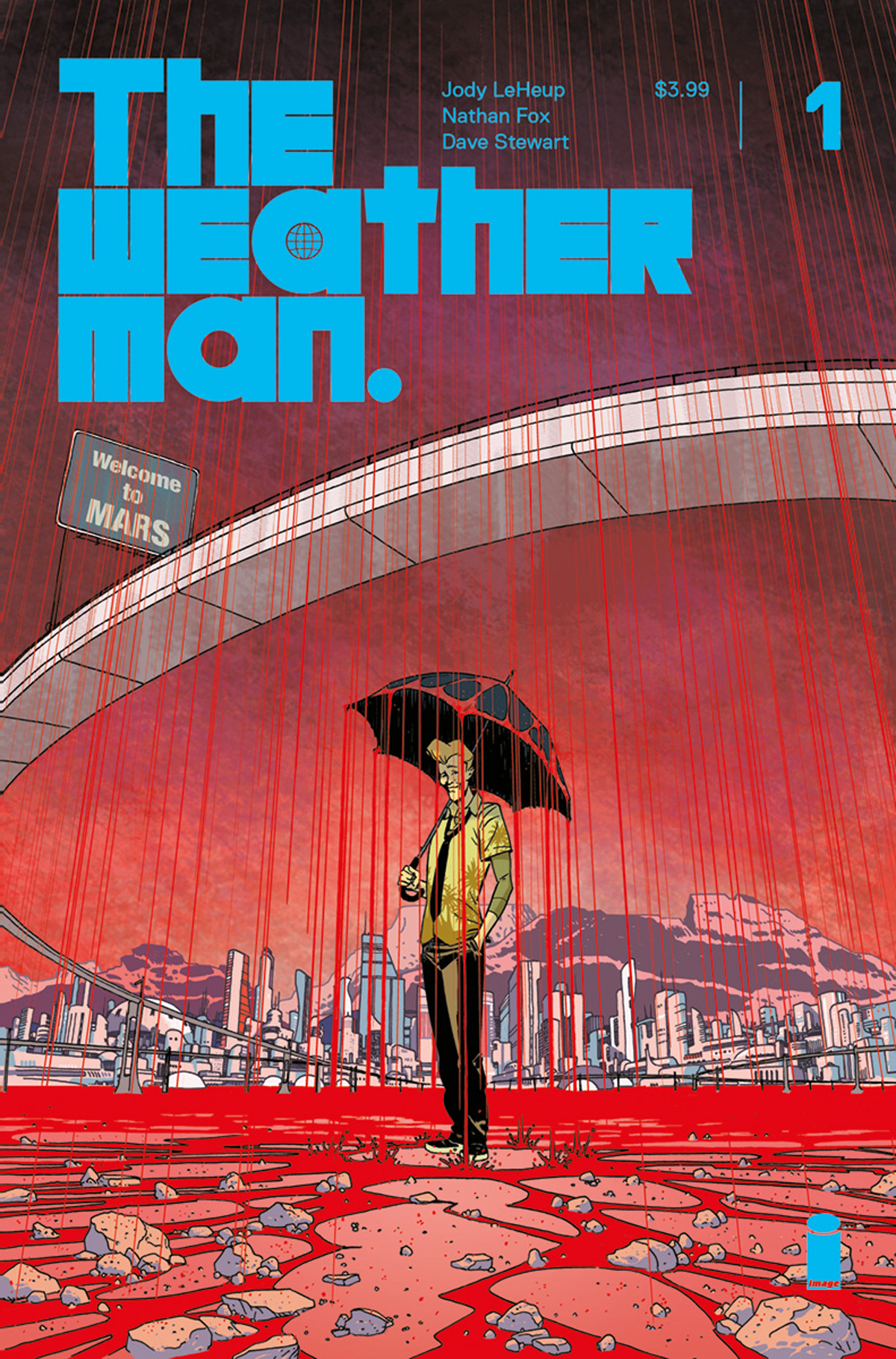 WEEKND PRESENTS STARBOY #1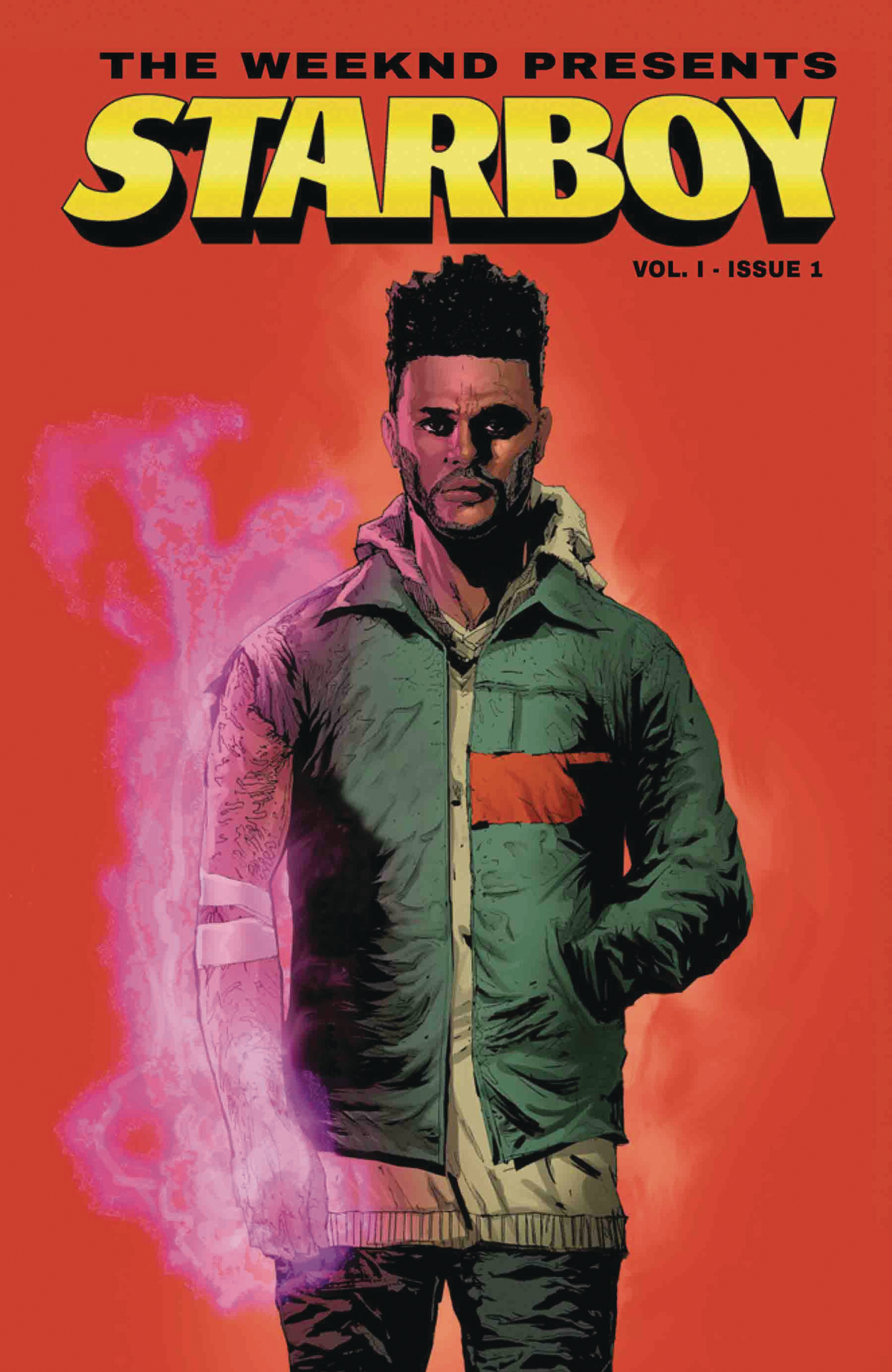 WITCHBLADE #6
WONDER WOMAN #48
WONDER WOMAN CONAN HC X-MEN BLUE #29
Et voilà pour ce début de semaine carrément enthousiasmant !
Prenez donc le temps de regarder tout ça en faisant un petit tour par chez nous et surtout, en attendant la deuxième vague de VO de cette semaine 😉
Très belles lectures à toutes et tous !
Guillaume