Hello Guys, hello les gens !
La bonne nouvelle avec la VO c'est que ça ne s'arrête jamais et que semaine après semaine nous avons toujours largement de quoi se régaler et de quoi découvrir de nouvelles choses 🙂
Cette semaine ne déroge donc pas à la règle et c'est avec toujours autant de plaisir que nous partageons avec vous cette passion du Comics et donc les news of the week à commencer par le très, très attendu Green Lantern Earth One vol 1 !!
Pour le reste, c'est ici que ça se passe :
ACTION COMICS #999
ALL NEW WOLVERINE #32
ALL STAR BATMAN TP VOL 02 ENDS OF THE EARTH
ASTONISHING X-MEN #9
AVENGERS #684
AVENGERS EPIC COLLECTION TP COLLECTION OBSESSION
BACK TO THE FUTURE TIME TRAIN #3
BATGIRL AND THE BIRDS OF PREY #20
BEN REILLY SCARLET SPIDER #15
BETROTHED #1
Welcome to the World of Betrothed! Kieron and Tamara are both seniors at the same high school. They've never paid much attention to each other, even though they are the only kids at school who are orphans. On the eve of their eighteenth birthdays, they discover a lifelong secret: in a dimension far away, they are each the leader of an army that is at war with one another…and what's more, when they turn eighteen, they're to be Betrothed or Fight to the Death!
From writer Sean Lewis (The Few) and artist Steve Uy (Uncanny X-Men, Avengers Initiative, Grumpy Cat) comes a sci-fi series, with a fun mix of Archie and Saga, that HAD to be told at AfterShock!
BLACK EYED KIDS TP VOL 03
CHARISMAGIC VOL 03 #2 (OF 6) COLD WAR #2
COME INTO ME #1
From the critically acclaimed writers of The Dregs comes a new horror series about body image, social media, and memory. When an entrepreneur with a god complex creates a technology that allows two minds to share one body, he doesn't anticipate the degenerative effects of long-term trials. Come Into Me is a contemporary comment on connected culture and our longing for approval in the digital age. This is a world where technology and flesh become indistinguishable, begging the question, « How much sharing is too much sharing? » Prepare yourself for the insane lovechild of The Fly and Eternal Sunshine of The Spotless Mind.
DC COMICS THE ART OF DARWYN COOKE TP DEADLY CLASS #32
DESPICABLE DEADPOOL #296
DETECTIVE COMICS #976
DOCTOR STRANGE #387
DOCTOR WHO 12TH YEAR THREE #13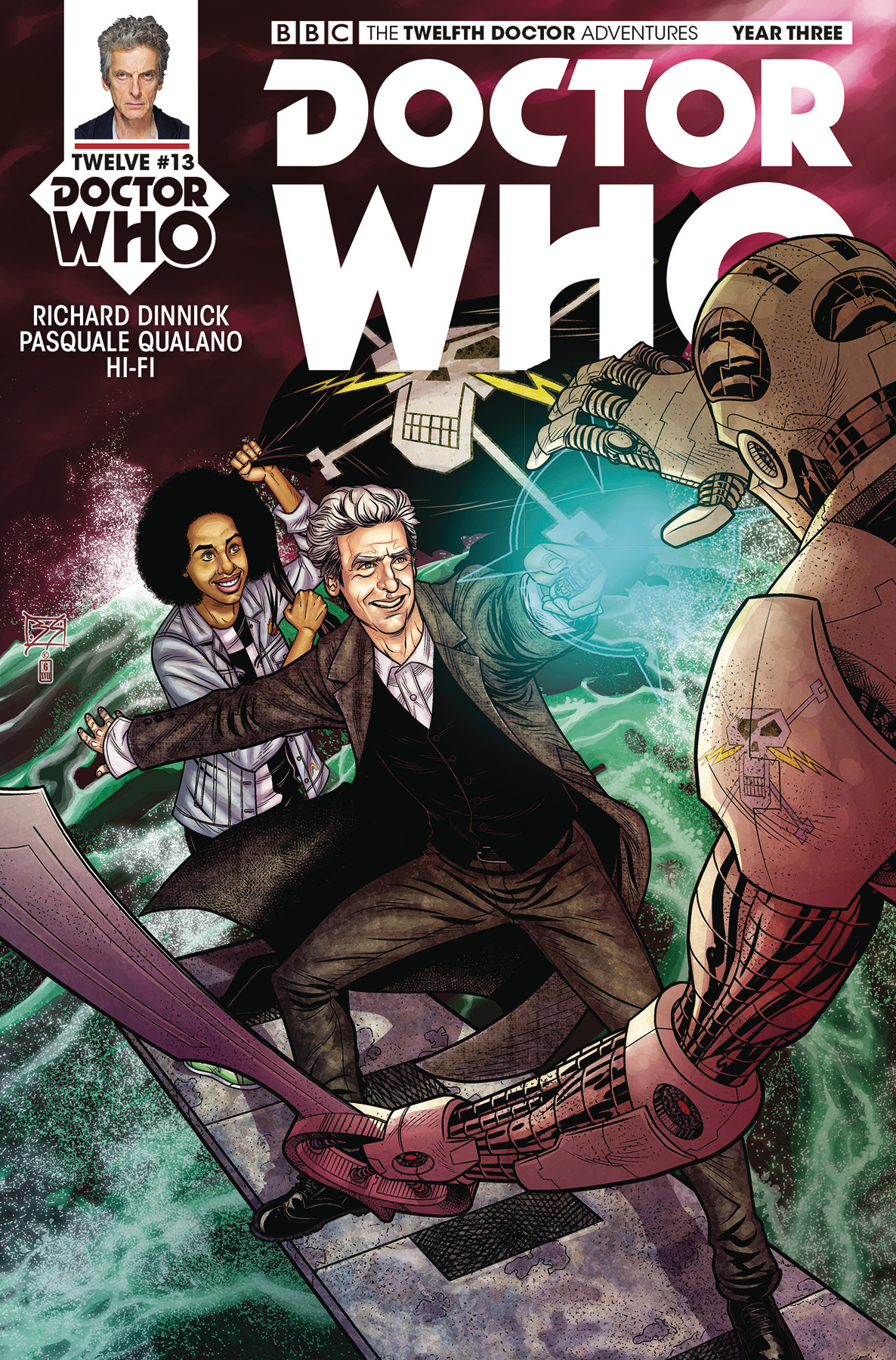 DRY COUNTY #1
RICH TOMMASO is taking a short hiatus on SPY SEAL and releasing a new crime series in the meantime, one set in the late 1980s of Miami that follows a young Generation Xer who plays amateur detective in order to find a missing lady he's recently fallen hard for.
FLASH #42
GIANTS #4 (OF 5)
GOTHAM CITY GARAGE #11
GRASS KINGS #13
GREEN LANTERN EARTH ONE HC VOL 01   Enfin le voilà !!!!!!!!!!!!!!
The newest Earth One original graphic novel presents an all-new origin for the Emerald Warrior!
Hal Jordan yearns for the thrill of discovery, but the days when astronaut and adventure were synonymous are long gone. His gig prospecting asteroids for Ferris Galactic is less than fulfilling-but at least he's not on Earth, where technology and culture have stagnated. When Jordan finds a powerful ring, he also finds a destiny to live up to. There are worlds beyond his own, unlike anything he ever imagined. But revelation comes with a price: the Green Lantern Corps has fallen, wiped out by ruthless killing machines known as Manhunters. The odds against reviving the Corps are nearly impossible…but doing the impossible is exactly what Hal Jordan was trained to do!
Co-writer/artist Gabriel Hardman (Invisible Republic) and co-writer Corinna Bechko bring us a soaring original graphic novel that takes a radical new look at the mythology of Green Lantern and provides a great entry point for new readers.
HAL JORDAN AND THE GREEN LANTERN CORPS #40
INFIDEL #1 (OF 5)
Bestselling editor PORNSAK PICHETSHOTE (Swamp Thing) makes his comics-writing debut alongside artist extraordinaire AARON CAMPBELL (The Shadow), award-winning colorist and editor JOSÉ VILLARRUBIA (Promethea) and letterer / designer JEFF POWELL (SCALES & SCOUNDRELS).
JUDAS #4 (OF 4)
MARVEL TWO-IN-ONE #4
MISTER MIRACLE #7 (OF 12)
NEW MUTANTS DEAD SOULS #1 (OF 6)
THEY AREN'T JUST THE X-MEN IN TRAINING ANYMORE! The New Mutants are launching themselves headfirst into some of the creepiest corners of the Marvel Universe, going on the missions no one else will. But does the team know what they are really hunting for? And what are they willing to do to get it? The enigmatic MAGIK will lead her team of WOLFSBANE, RICTOR, BOOM-BOOM and STRONG GUY and bring them face-to-face with paranormal threats that they may not be prepared for, and that might just tear them apart! Rising-star writer Matthew Rosenberg (PHOENIX RESURRECTION) teams up with future superstars Adam Gorham and Michael Garland (ROCKET) to bring you the next chapter in the lives of Marvel's underdog team. Welcome to the new class of New Mutants — hope you make it out alive.
NINJAK VS VU #3 (OF 4)   Attention il est possible que ce titre soit décalé d'une semaine !
OLD MAN LOGAN #36
PETER PARKER SPECTACULAR SPIDER-MAN #301
PORT OF EARTH TP VOL 01
Imagine if aliens came to Earth not in war or peace, but with a business deal: open up a spaceport here on Earth in exchange for advanced technology. But when our alien visitors break Port restrictions and wreak havoc in our cities, it falls to the newly formed Earth Security Agents to hunt down and safely deport the dangerous rogue aliens back to the Port of Earth. A gritty sci-fi action thriller from new comic book writer ZACK KAPLAN (ECLIPSE) and ANDREA MUTTI (Rebels, Star Wars, Batman Eternal, Prometheus).Collects PORT OF EARTH #1-4
POSTAL : LAURA (ONE-SHOT)
PUNISHER #222
RED HOOD AND THE OUTLAWS #20
SCOOBY APOCALYPSE #23
SECRET WEAPONS OWENS STORY #0
SIDEWAYS #2
SLOTS #6
SPIDER-MAN DEADPOOL #29
SPONGEBOB COMICS #78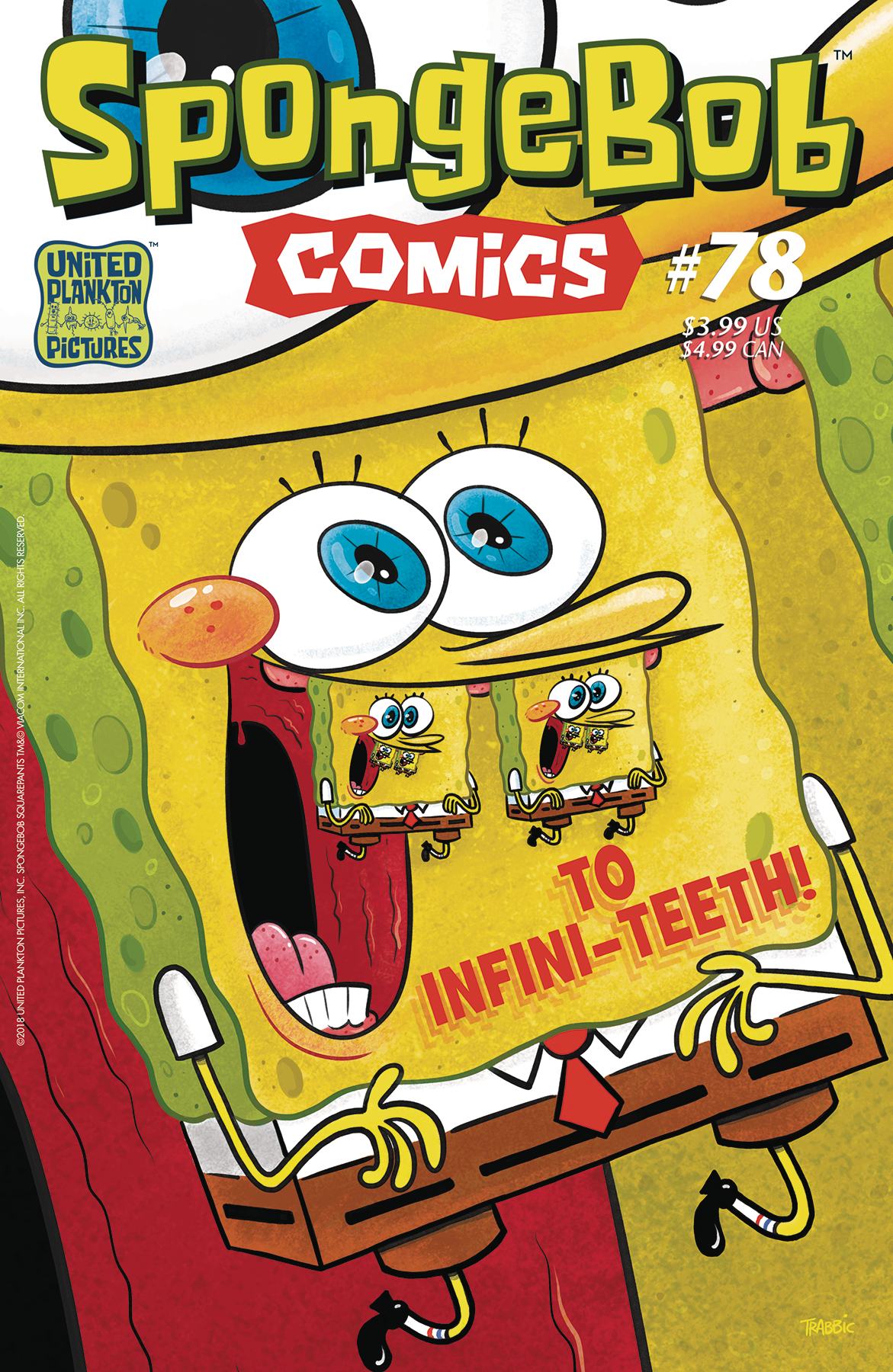 STAR WARS DARTH VADER #13
STAR WARS THRAWN #2 (OF 6)
SUICIDE SQUAD #37
TITANS #21
TRINITY #19
TRUE BELIEVERS VENOM CARNAGE #1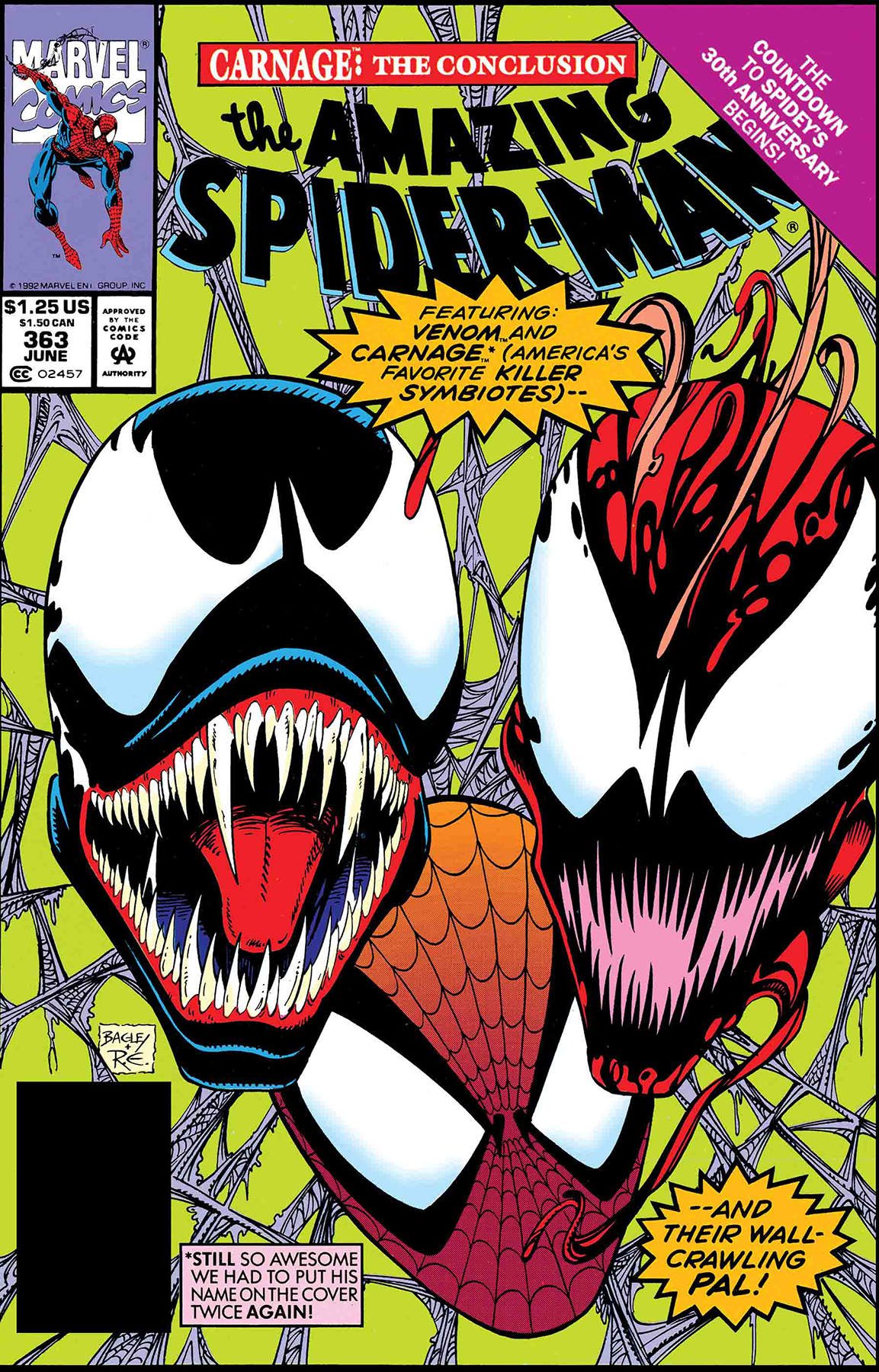 TRUE BELIEVERS VENOM LETHAL PROTECTOR #1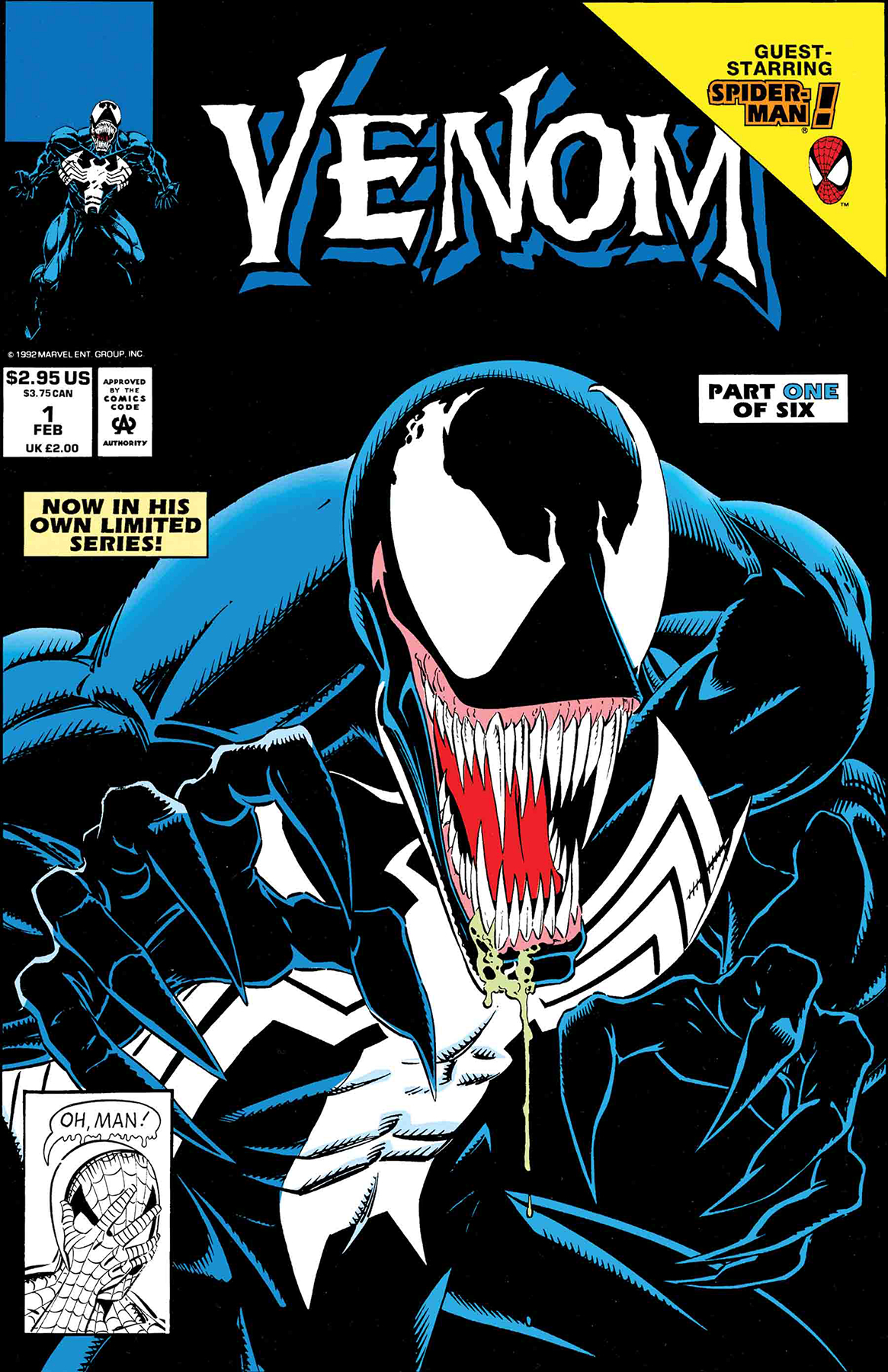 TRUE BELIEVERS VENOM SHIVER #1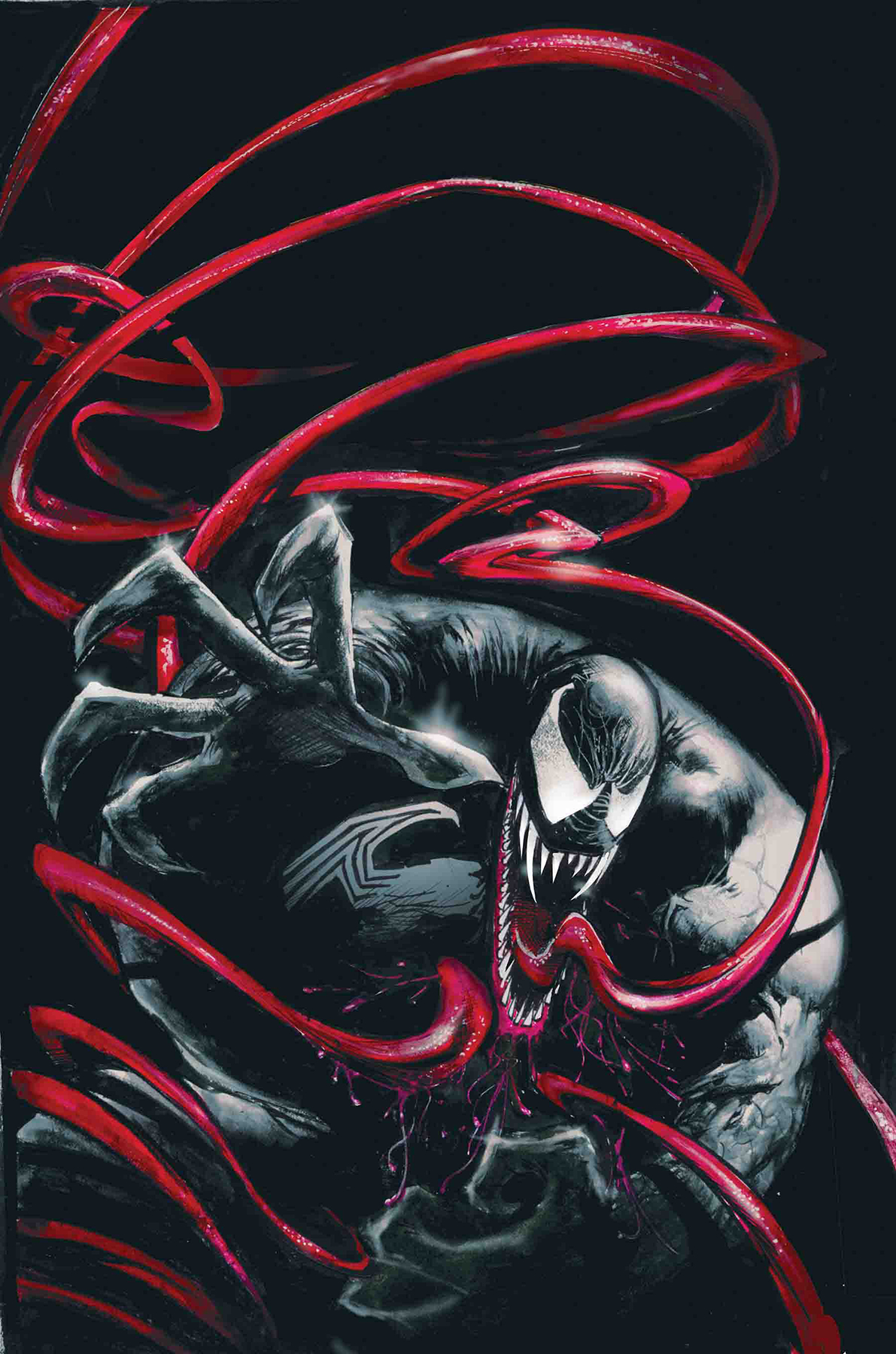 VAMPIRONICA #1
NEW ONGOING SERIES! When Veronica is bitten by a centuries-old vampire, her thirst for blood threatens to turn Riverdale into a haven for the undead. Will she put an end to the vampire threat or give in to her blood lust?
VS #2
WEAPON X #15
WONDER WOMAN #42
WOODS TP VOL 09 X-MEN BLUE #23
Et voilà pour cette longue liste de news, n'hésitez pas à venir les regarder en vrai chez Bédéciné 😉
Très bonnes lectures à toutes et tous et une très belle fin de semaine !
Guillaume